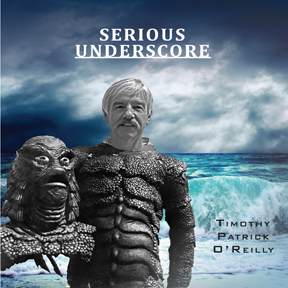 Serious Underscore
More than a kilometer of strings, tuned percussion, carefully selected synthesizers, along with instruments that thrive in air, each with their own color and hue, often pastel, then highlighted by sections of vibrancy, gone to shadows in places, and occasionally approaching or encroached by darkness.
Remembering the classic art/writing assignment: "Study the painting and compose the story that goes with it."
So listen.
Imagine the images.
The movie you have been meaning to produce…this is the soundtrack.
Serious Underscore
$8.00 (USD) – This includes shipping/handling.  I can do this not because I cut any production corners, but because I am the composer, arranger, musician, and producer (plus, I believe that someone who wants a real copy is someone I want in my corner — thanks!). 
"Serious Underscore" on Apple Music!

 (Click here!)